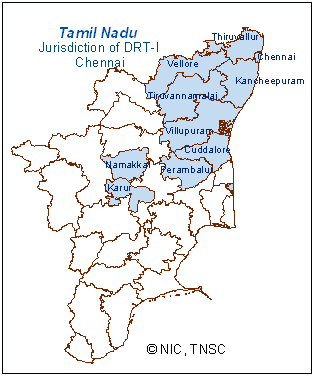 The Debts Recovery Tribunals have been established by the Government of India under an Act of Parliament (Act 51 of 1993) for expeditious adjudication and recovery of debts due to banks and financial institutions.
The Debts Recovery Tribunal is also the appellate authority for appeals filed against the proceedings initiated by secured creditors under the Securatizaton and Reconstruction of Financial Assets and Enforcement of Security Interest Act.
The Chennai Debts Recovery Tribunal was the second such Tribunal to be set up in the Southern Region.